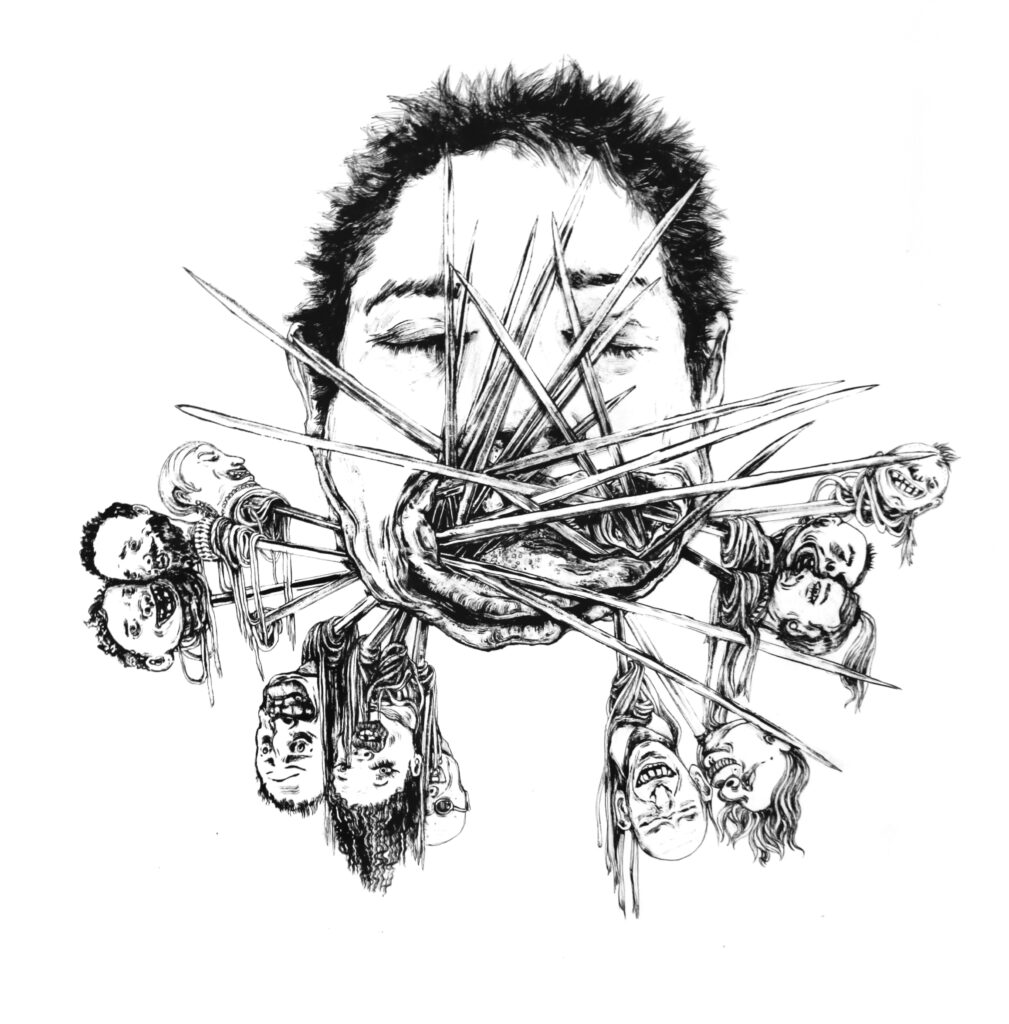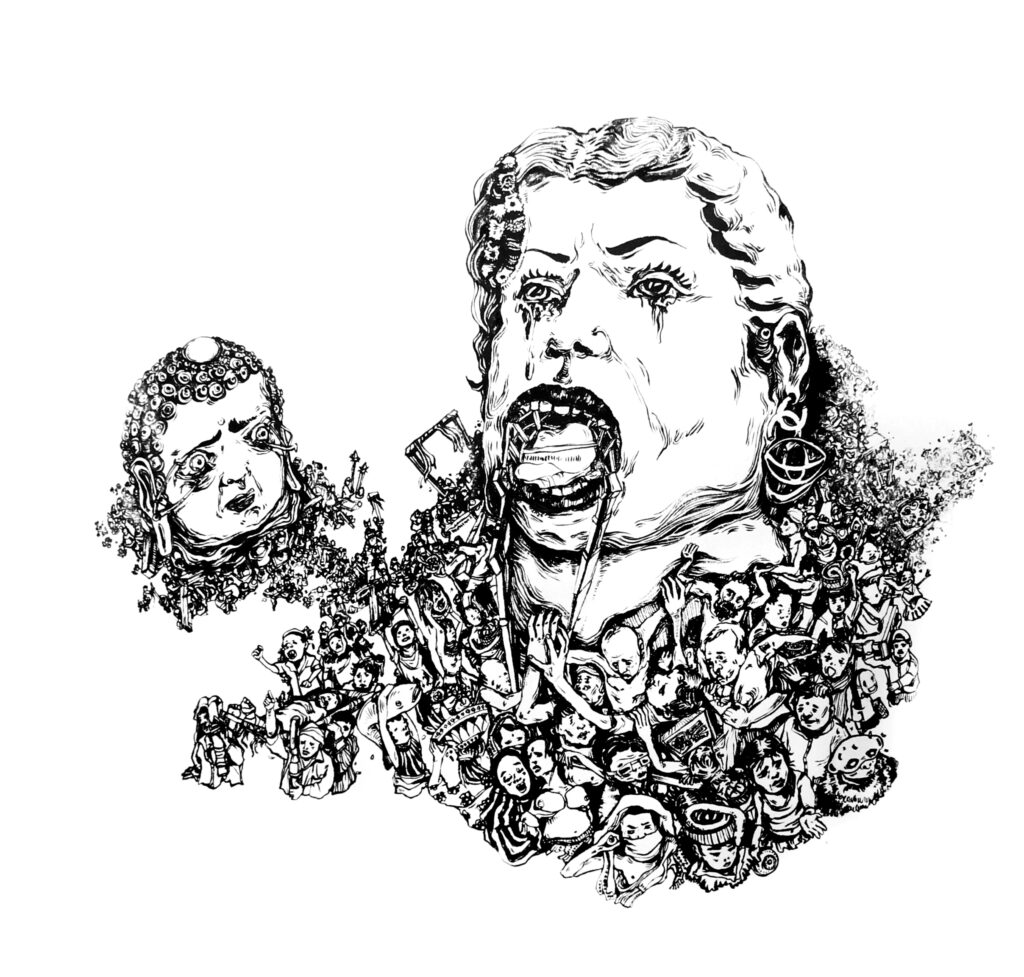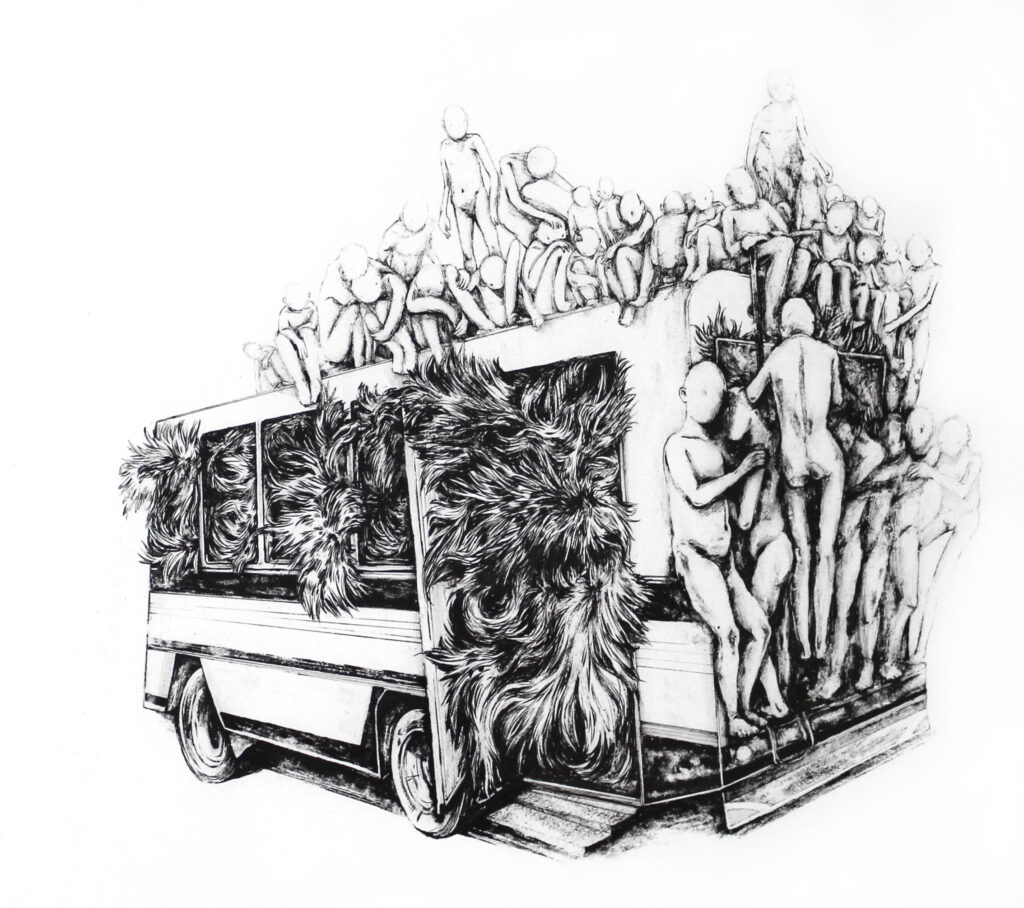 Next
Athens born and based artist.
Dune42 aims to externalize her thoughts and concerns about today's society.
In the images she creates, the human-consumer is the protagonist, having lost the shiny smile of the selfies. We find him in a parallel, dystopian world, being part of a crowd that rushes to claim an unknown, forgotten prize.